Reliable, precise and versatile

The Wassara Explorer™ is a durable rate gyro instrument for survey of boreholes in magnetically disturbed formations in all inclinations.

It combines reliable performance, design simplicity and exceptional value for the customer.


The following are some of the key benefits: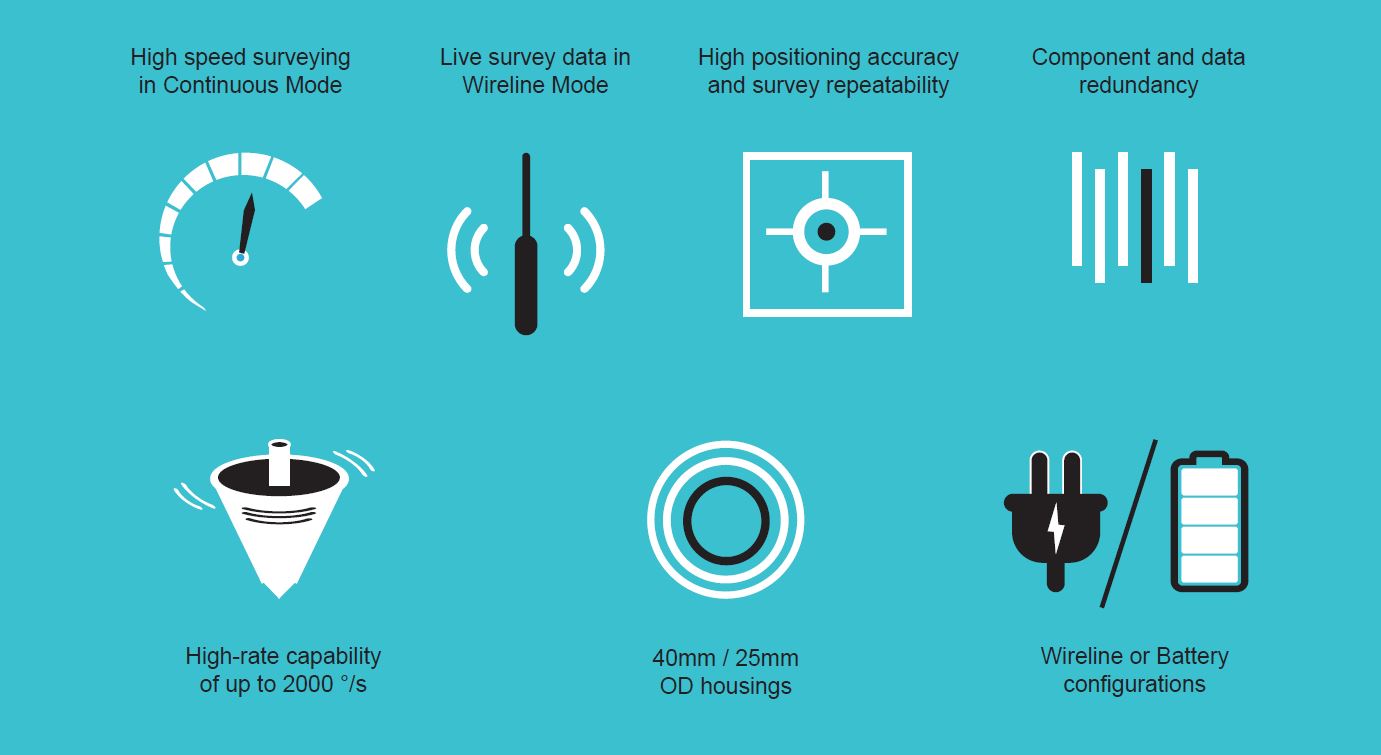 Ground Engineering & Geothermal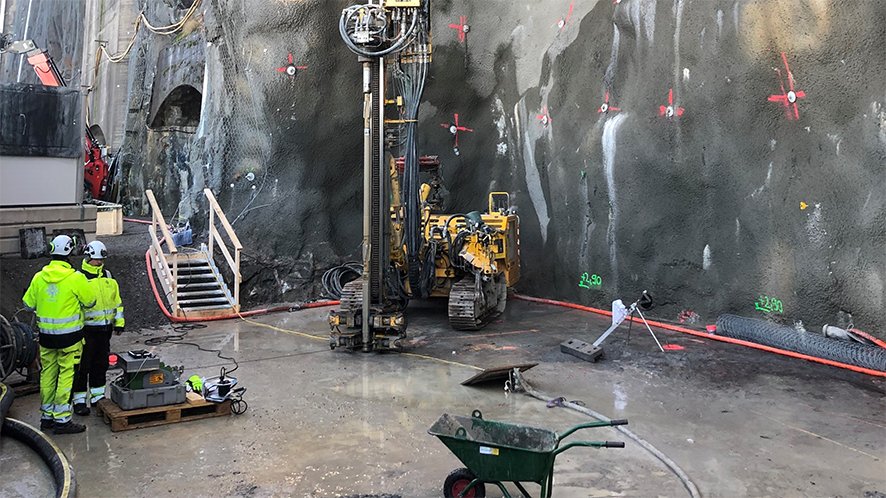 Whether for geothermal, ground engineering or exploration holes, the Wassara Explorer is available and configurable in a variety of ways; winch hoisted and/or pumped in-rod.

Our experience from the largest iron ore mine in the world and other challenging applications within ground engineering has taught us how to develop and make the Wassara Explorer effective, user-friendly and to get the job done.
Production blastholes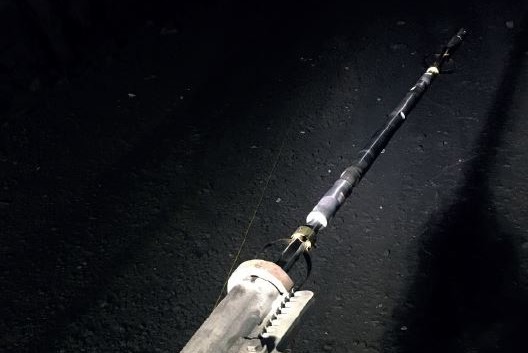 The versatility of the Wassara Explorer makes it ideal for easy attachment to existing surveying-vehicles using hose feeder reels fitted with varied types of injection type hoses and adapters.
Both battery and wireline versions of the Explorer may be used and depth counters/encoders are supplied separately. Alternatively, it is viable to manually run in and out of the blast holes.
The flexibility using push-rods assures that holes of any inclination may be surveyed and data may be made available continuously in real time.
Directional drilling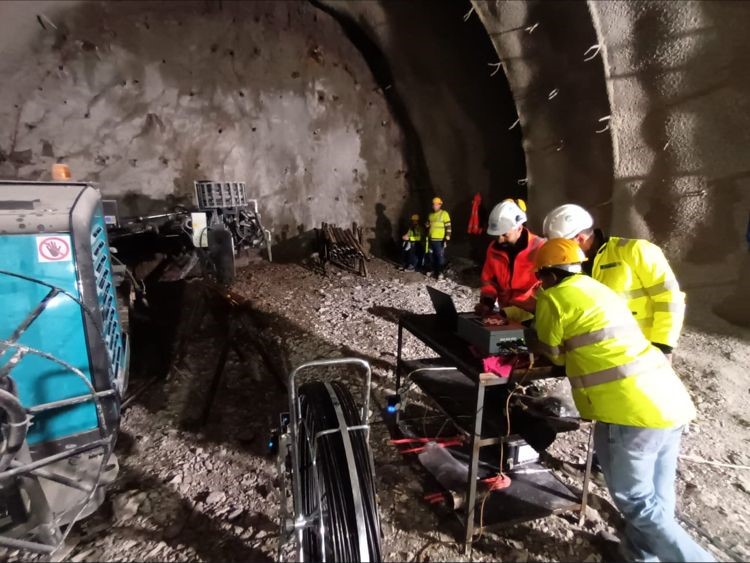 The most commonly used set-up is the 25mm Explorer version. This configuration is intended for use in directional drilling where a hammer and a steerable bent sub arrangement are being used to drill holes towards a target. Interval surveys and subsequent adjustments to the drill string are made to ensure reaching the target.
Specially designed accessories and features are available for these configurations, which makes this an easy and quick job to perform with the Wassara Explorer.
Exploration / Core drilling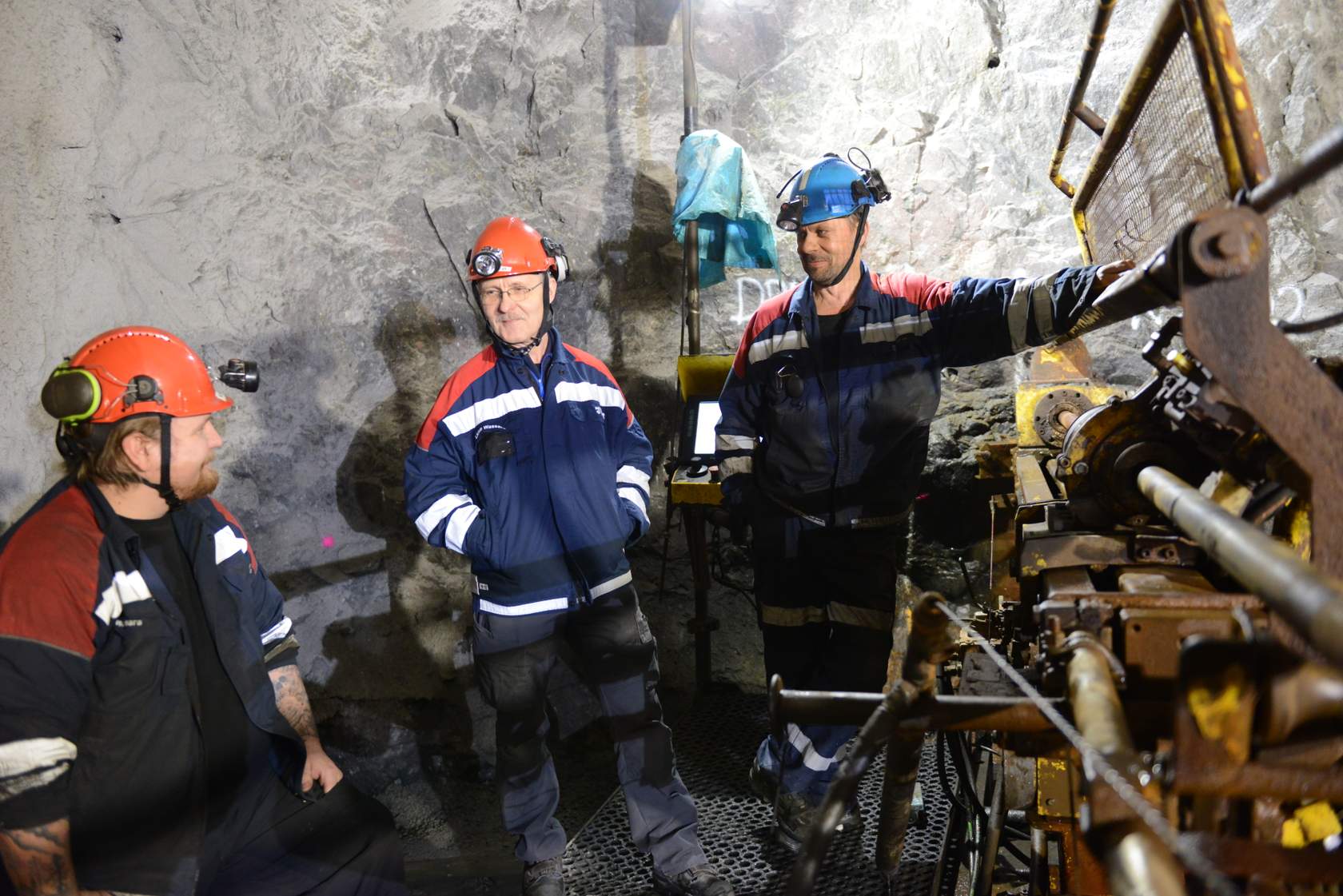 Surveying with the Wassara Explorer system in the LKAB iron ore mines is performed with our 40mm Battery version and 25mm Wire version.
Using the Wassara Navigator Software, the system continouosly provides data in high-speed such as azimuth, inclination and roll, to mention a few.
With borehole deviation being a crucial part of the Exploration/Core drilling operations, the Explorer performs with high accuracy and repeatibility.
Wassara Explorer™ Gyro Probe

The Wassara Explorer™ is a durable rate gyro instrument for survey of boreholes in magnetically disturbed formations in all inclinations. Some key benefi ts of the Wassara Explorer™-system and its probe is a High-speed surveying in Continuous Mode, with a Live survey data in the Wireline Mode.
With high Positioning Accuracy and Survey Repeatability, coupled with Component and Data Redundancy, the Wassara Explorer™ delivers a reliable and repeatable performance.
The high-rate Capability of up to 2000 °/s, in both Wireline and Battery Confi gurations, as well as 25mm and 40mm OD housings, makes this system durable and versatile.
Designed for demanding performance and environments, our Borehole Surveying System is suited for different types of holes and drilling setups such as in-rod, RC (reverse circulation), open holes, blast holes etc.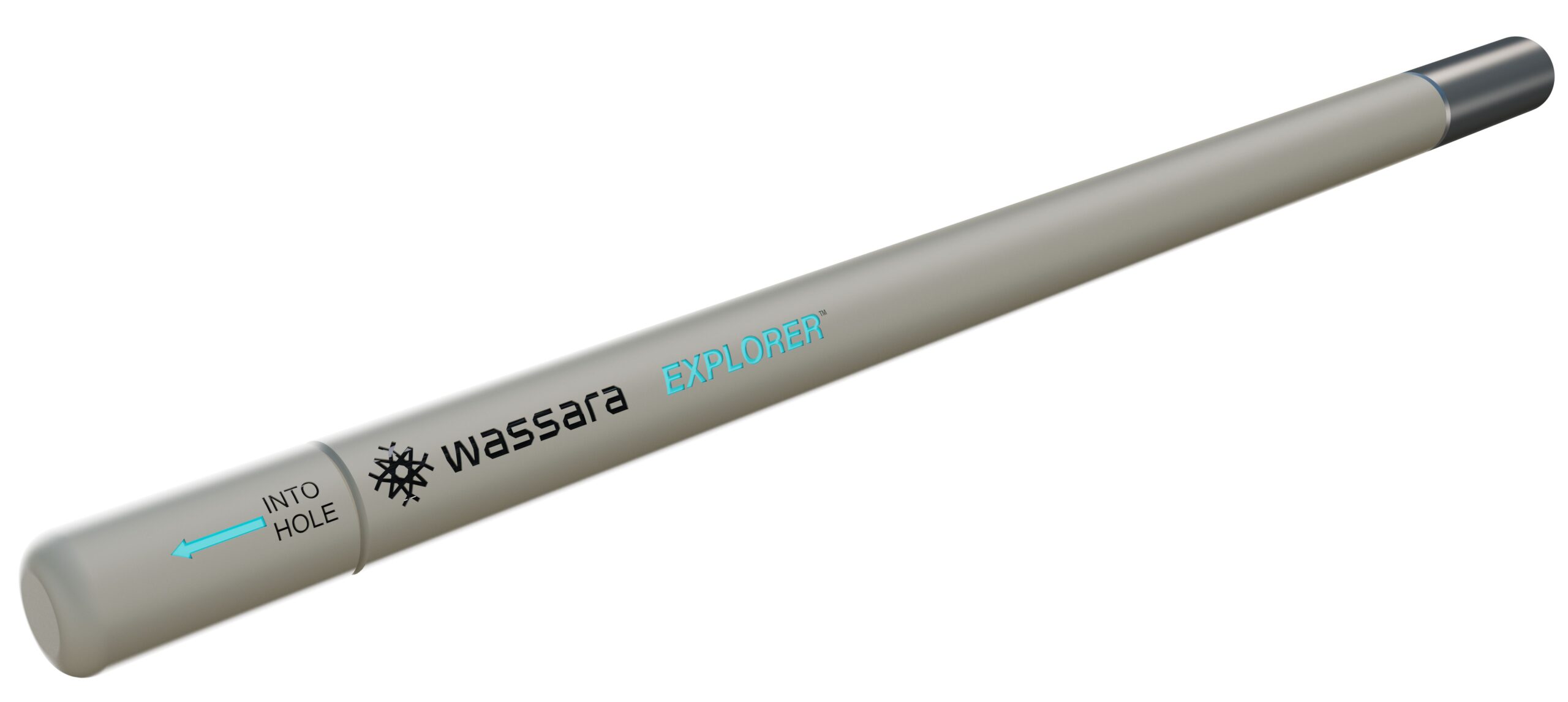 Wassara Explorer ™ – Accuracy
| | |
| --- | --- |
| Typical Positional Accuracy | 0.2 % (~2 m/1000 m) |
| Inclination | ± 0.1° |
| Azimuth | ± 0.5° |
| Roll | ± 0.5° |
| Repeatibility | 2 sigma |
| Rate Capability | ± 2000 °/s |
Wassara Navigator™ Software

The Wassara Navigator™ is a user-friendly, intuitive software designed in conjunction with and
using operator feedback.
Styled as a Step-by-step flow wizard program it affords the user LIVE data for wired Explorer
models and seamless synchronization for battery/memory versions.
Plan, Perspective, Deviation Views and Raw Data + Custom Plots cover just about all user
needs. Data may be Subsampled to desired intervals and exported as Excel, CSV or .data export files aswell as reports for Single/Multiple-hole patterns.
The software is regularly updated and constantly improved.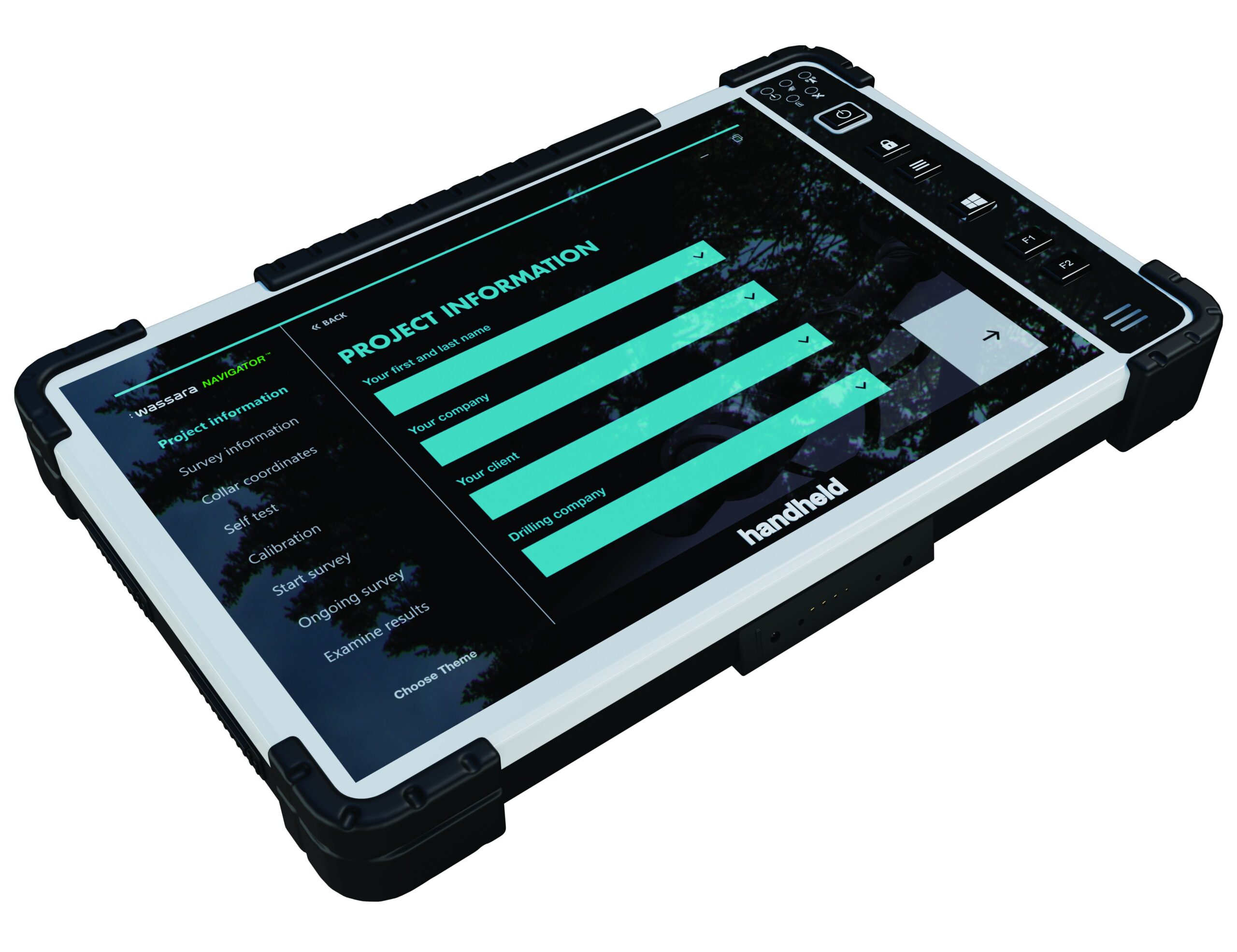 Wassara Field Computer + Wassara Navigator™ Software
| | |
| --- | --- |
| Computer | Algiz 10 – Rugged Tablet PC (MIL-STD-810G) |
| Computer OS | Windows 10 |
| Software | Wassara Navigator™ (For Surveying, QC, Reports) |
| Communications | LKAB Wassara – Communcations Box MKIII |