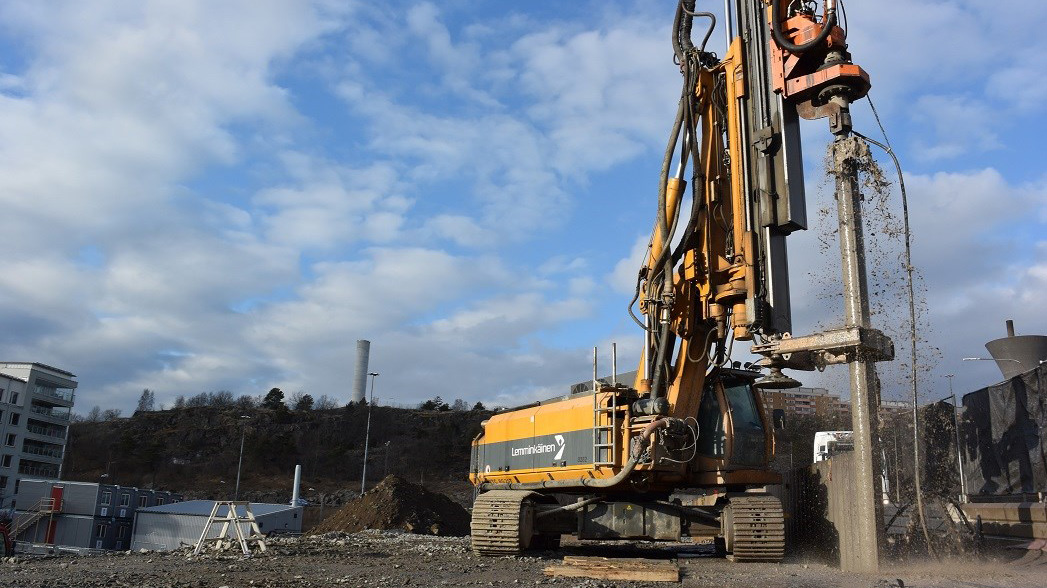 What we do
LKAB Wassara offers a range of drilling systems and tools that utilize a unique water-powered technology to deliver superior drilling performance and environmental sustainability.

An important prerequisite for effective design and development at LKAB Wassara has been that it has been possible to perform tests on LKAB's production drilling rigs in the LKAB iron ore mines.
This has led to an effective and contiuous development of our water-powered hammers, especially the W100 hammer that is the most commonly used by the LKAB drilling-teams.
Commitment and innovation
Since the development of the first Wassara water-powered DTH Hammer in 1988, the commitment to develop energy-efficient, precise and powerful drilling systems and related products, has remained the same.

With an in-house eco-system of development, testing and manufacturing we ensure that our Design & Development-department can continue to optimize and innovate.
Manufacturing
With an ever increasing machine park and highly qualified and experienced team-members, the LKAB Wassara Production Team ensures that every Hammer, System and Spare Part is up to our high standard.
Click here to see a video about our Manufacturing

The LKAB Wassara Production-team work out of the factory located at the Wassara main offices in Stockholm. Manufacturing equipment and systems for a field like DTH drilling demands an attention to detail and a dedication to delivering high-quality fabrication.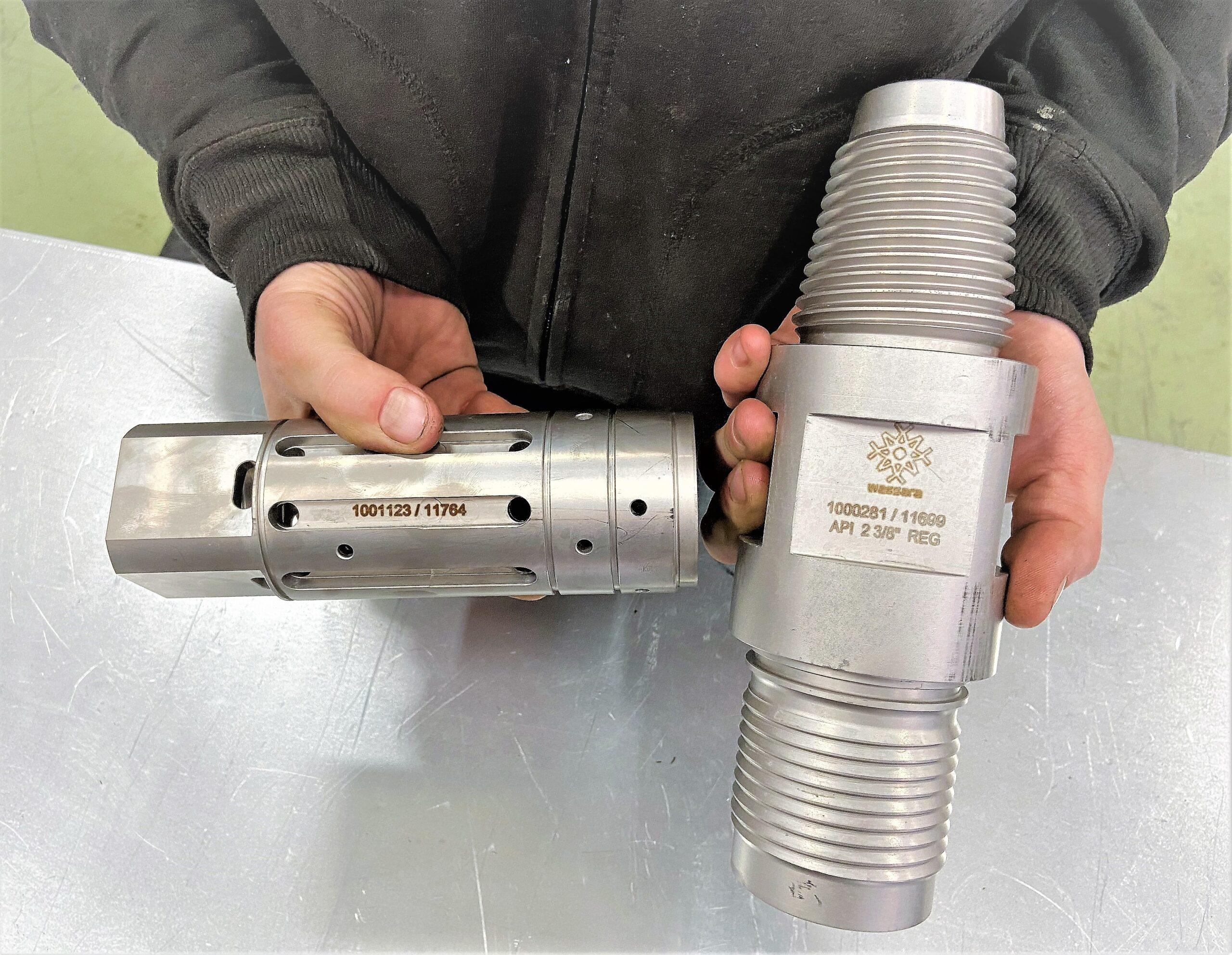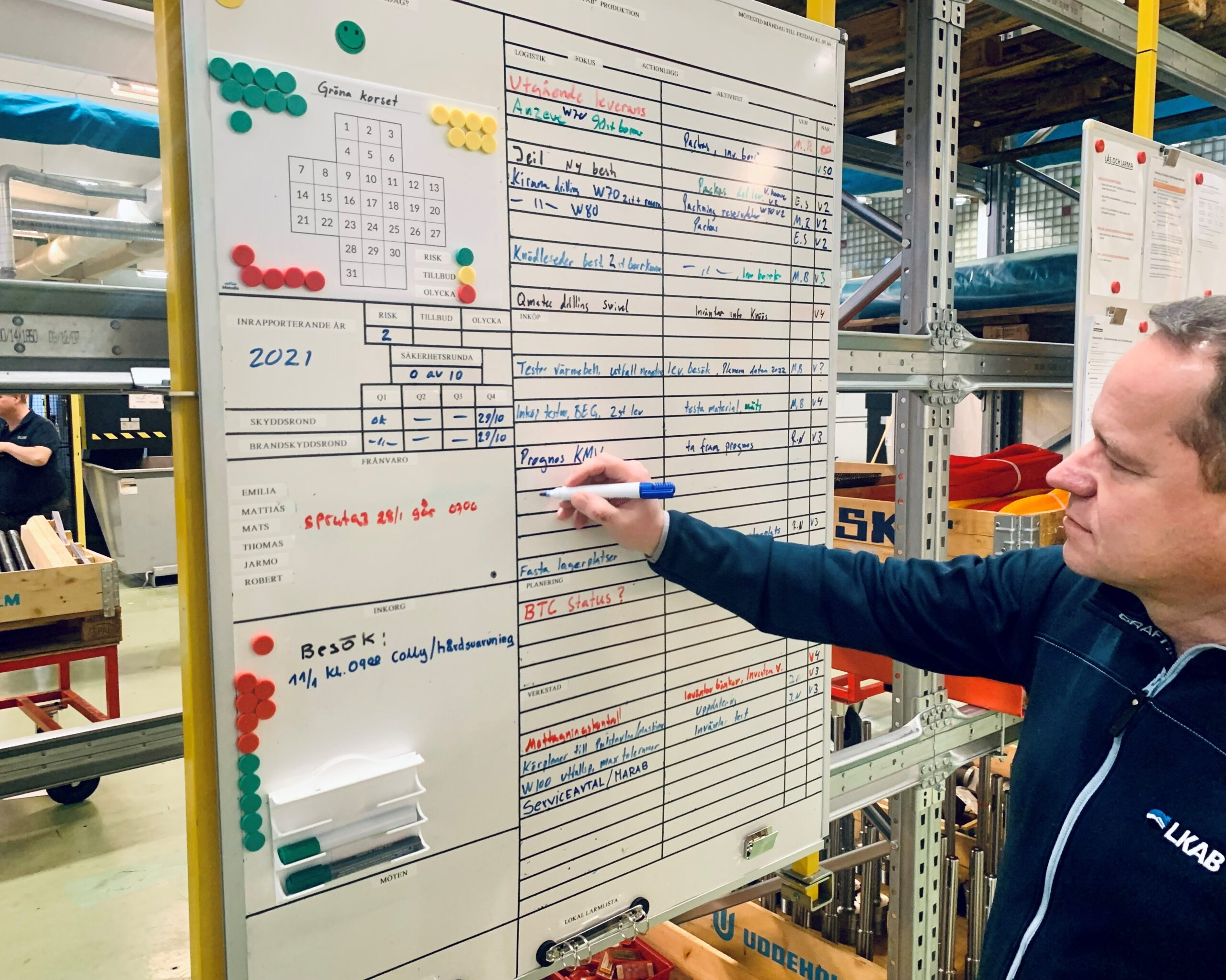 Manufacturing Services
Since 2022, LKAB Wassaras is proud to offer various machining and grinding capabilities for external offers.

The LKAB Wassara Drilling Technology Center's main functions all of which add great benefits to customers / units within the Group: LKAB Wassara R&D, LKAB production drilling and LKAB Exploration Drilling. 

LKAB Wassara has currently several Production Drill Rigs performing various types of drilling for the LKAB Mines in Malmberget and Kiruna.

Core drilling as a method for tracking and logging Iron Ore-deposits has become increasingly important in the mines, and is now also a type of drilling performed by LKAB Wassara-staff and equipment. in the mines.
The total length of Wassara hammer-drilled blast holes in the LKAB Mines per year
Reduced cost of drilling in the LKAB Mines since the introduction of Wassara-hammers
The year Wassara-hammers was incorporated in the LKAB Mines
Global Sales & Services
See more detailed information in sections below.
Global sales
Through our valued Distributors and Cooperation Partners all around the globe, LKAB Wassaras' water-powered drilling technology has been able to be a part of a wide range of international drilling projects for almost 30 years.

LKAB Wassaras first project outside of the LKAB Mines was in Kidd Creek Mine, a zinc and silver Mine, located in Canada, in 1994.

This project marked the start for an evergrowing external sales market.
Services
LKAB Wassara perform various Technical Services all around the globe, such as: On-site drilling start-up, Borehole Surveying, Hammer Service, and more.

LKAB Wassara also provides service for all water-powered Hammers in the LKAB Mines in Malmberget and Kiruna, this through our Drilling Technology Center located in Malmberget.
See our Business areas in the sections below
Discover the many benefits and applications of water-powered drilling