W280 (12") – Wassara's newest and largest hammer
This large hammer is now part of our standard product portfolio!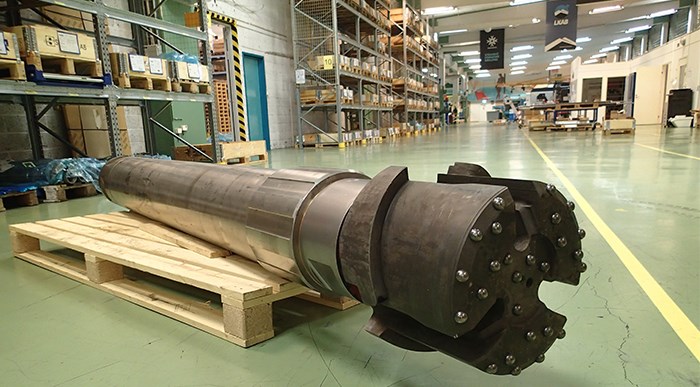 Today Wassara delivered the new W280 hammer to its Swedish distributor Eurodrilling. Christer Wretman, CEO at Eurodrilling, came to Wassara's production facility in Stockholm, Sweden, to pick it up. The 12" hammer is over 2,5m long and weigh about 920kg (excl. drill bit)!
This specific hammer is booked/signed for Styrud, and another of Wassara's 12" hammer is on its way to the European market.
The hammer has been on the market for a while, but it is not until recently it has become a part of our standard product portfolio. The W280 hammer from Wassara have for example been used in the Swedish project Slussen; a large ground engineering project in the central part of Stockholm.
Read more about the case here: [Case Study Slussen]. For technical information about the hammer, please read [here].
If you are interested in this new water-powered W280 hammer, do not hesitate to contact your local distributor or one of our Area managers!