Find out more about our surveying instrument; Wassara Explorer™
Always exciting to see one of our newer products in the field and our new borehole-surveying tool, The Wassara Explorer™, performed well in the cold Swedish morning weather!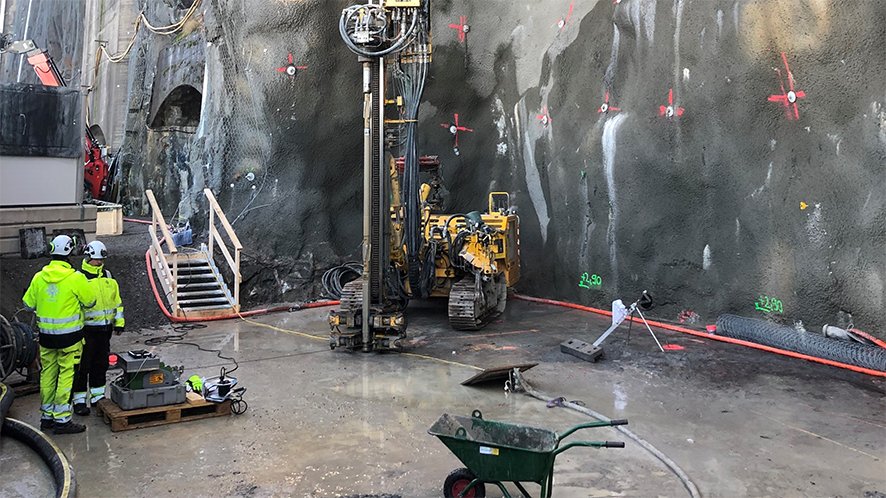 Together with our partners at Veidekke Grundläggning, Wassara Senior Engineer Tim Peco and Technician Gunnar Säfström performed a survey on a borehole at Stadsgårdskajen, in the city centre of Stockholm.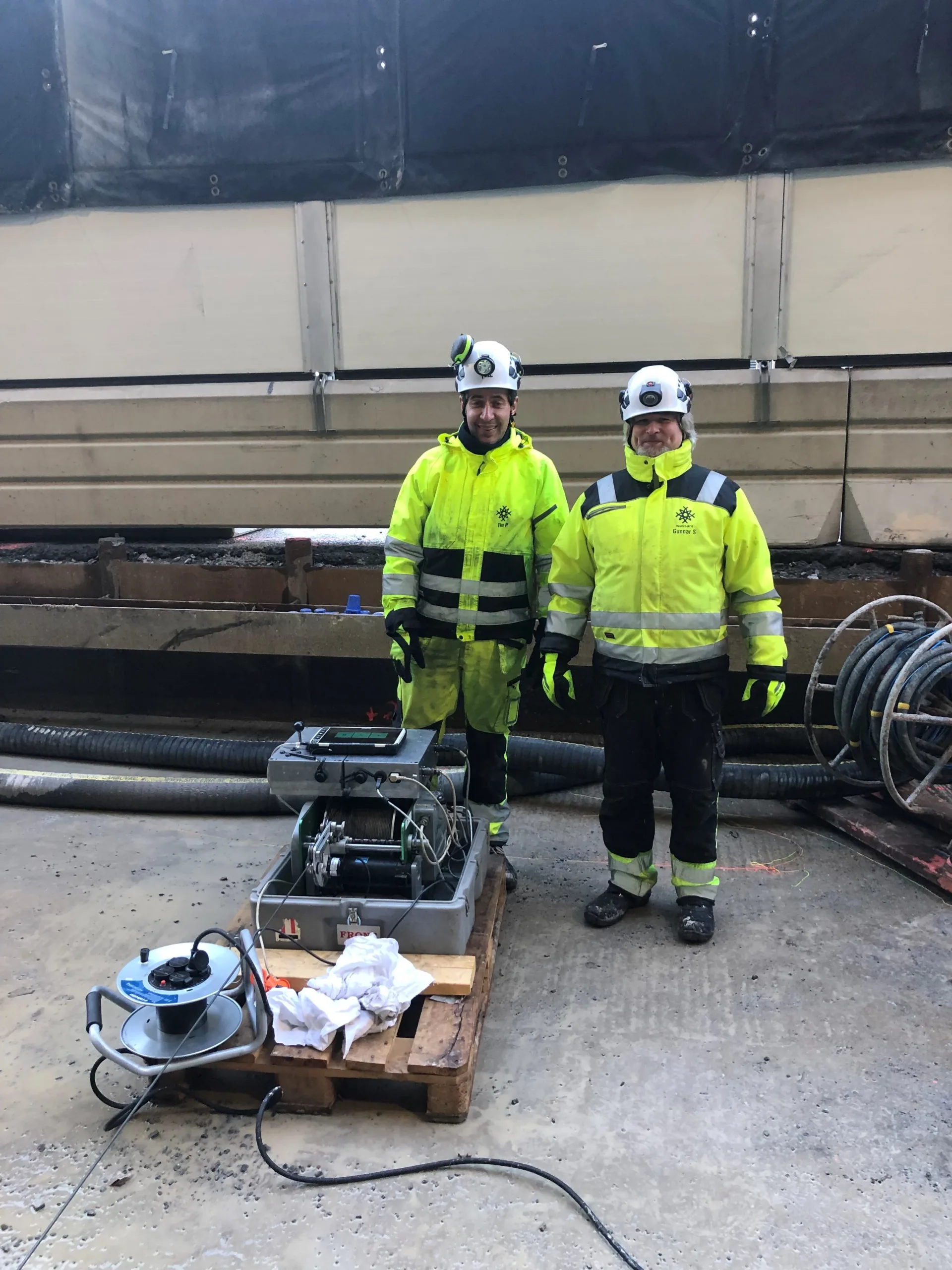 Measuring the straightness of the boreholes was done as a pre-study ahead of a rock-strengthening effort, for a soon-to-be constructed ventilation shaft.
The Wassara Explorer™, together with its user-friendly software (Wassara Navigator™), is a versatile tool designed for demanding performance in varying environments.
Its High-speed Continuous Surveying Mode proved both reliable and time-effective at the boreholes at Stadsgårdskajen.
Our survey tool Wassara Explorer™ comes in different diameters, powering options and with a wide range of accessories, and is well suited for different types of holes and drilling setups such as in-rod, RC (reverse circulation), open holes, blast holes etc.
For more information about the Wassara Explorer™, please read more here.